Maya Nut Institute Feasibility Proposal
Maya Nut Institute Free Business Analysis Offer
To Whom It May Concern,
Click Here to Review the Free Management Resources Feasibility Study (Click Here):
https://freemanagementresources.com/maya-nut-institute-feasibility-proposal 
Since 2001, Maya Nut Institute has been around providing training to women and teaching rural communities about prolonging the life span of its rainforest. Maya Nut has shown the improvement of health issues and poverty among counties that are currently using its products. Free Management Resources has provided a chart of three (3) countries where women have successfully marketed Maya Nut.
| | | |
| --- | --- | --- |
| El Salvador | Nicaragua | Guatemala |
| Microenterprise | 3 women has open business | Alleviate poverty |
| | 24% increase in income | Environmental degraded |
| | | No more chronic male nutrition stunting |
Due to the success of the three (3) countries, they are reviewing the new online sales to increase our sales. Due to the facet of all the products that are not listed online, Maya Nut is still producing out of its warehouse. A study was completed, by Mintel Press Team, July 2015 and the results are as follows: As Americans increasingly rely on the internet for everything from reading the news and paying bills there is new research that indicates they are more willing to trade brick-and-mortar retailers for e-tailors. Mintel's Online Shopping US 2015 report reveals that over two thirds (69 percent) of US online adults who shop online at least once monthly, with 33 percent shopping online every week in 2015, which is up from 24 percent in 2014.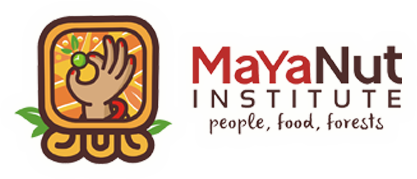 In the feasibility study it was stated that the "women teach other women about the benefits and practices of Maya Nut." The seed of Mya Nut is a tree that is found on the rain-forest called the Brosimum Alicastrum. It has been stated that the nut is critical for water quality, biodiversity, and a valuable source of nutrients. In an article by World Facts, https://www.worldatlas.com/articles/29-most-obese-countries-in-the-world.html stated, "America is not the most obese country in the world, North America still continues to lead the charts. While most other countries that top of the list are small and sparsely populated countries. Mexico and the US continue to top the list in recent years trading spots for the number spot in North America."
After reviewing the study above, the mission and teaching of how Maya Nut has provided nutritious ways for families and communities to enhance the knowledge of other countries and this will help company grow.
After completing the feasibility study, we have several considerations that will help your company move into an international level. When wanting to expand your company globally, there are several issues and aspects that need to be considered. The first concept would be to prepare your strategy by creating your international business plan. Evaluating your needs and goals will need to be a top priority in planning your international business strategy. Use the Department of Commerce as a valuable resource tool to conduct foreign market research. They can really help you identify which international markets you will most benefit from. Learning to negotiate deals, create prices so they are affordable for the majority, as well as, the legal aspect of exporting your goods and services are encouraged. You will need to have the knowledge of each country's laws, policies, procedures, and guidelines in these terms because they will all vary. The legal, cultural, social, and economic differences can make exporting your goods and services a difficult process. Setting up new ventures and resources to select and evaluate the different methods of distributing your product internationally can save time and money that may need to be used elsewhere in this process. Finally, make sure you are packaging and labeling your goods so that they meet the regulations of the country you are selling them to. Each country you are moving your products to have their own set of policies and procedures based off of their culture. This is an easy way to offend a country if not careful, so it is important to research their culture and beliefs. Take advantage of sources that are provided by private, nongovernmental, and government resources for financial relief. There are international grants and programs that are available to help you to continue to do the great work you have started. Grant.gov., usaid.gov., foundationcenter.org., and the fundraising authority are a valuable resource in starting the process. If many of these resources do not have the ability to help you, they can lead you in the right direction.
Marketing research will be valuable asset to your foundation. Being able to market your products and services will give everyone the knowledge needed to help your company expand. Creating a new marketing strategy that targets NPO's will create a different plan that can expand your company in a whole new way. A good marketing strategy that focuses on your specifics will take your company to a whole other level globally. you want to market your products and services that will separate you apart from others. Take advantage of social media, news stations, and radio stations to tell your story. There are many different generations that would love to hear what you have to offer but it is up to you to make it available for everyone.
Free Management Resources is proud to be a part of helping your foundation grow to its fullest potential. We believe that you are providing outstanding resources to rural communities all over the world. Your company is truly making a positive impact in these countries as well as to all of those who have helped you along the way. If there is anything our team can do to help you succeed, just know that we are available to help you in any way possible.
Click the Continue Button to read the Maya Nut Feasibility Study: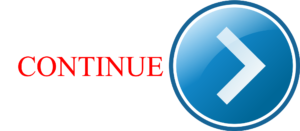 Respectfully,
Daniel Fortune
Free Management Resources