Emerging Opportunities To Deploy Processes In The Cloud
Moving to the cloud is inevitable. Download the free ebook here: Emerging Opportunities To Deploy Processes In The Cloud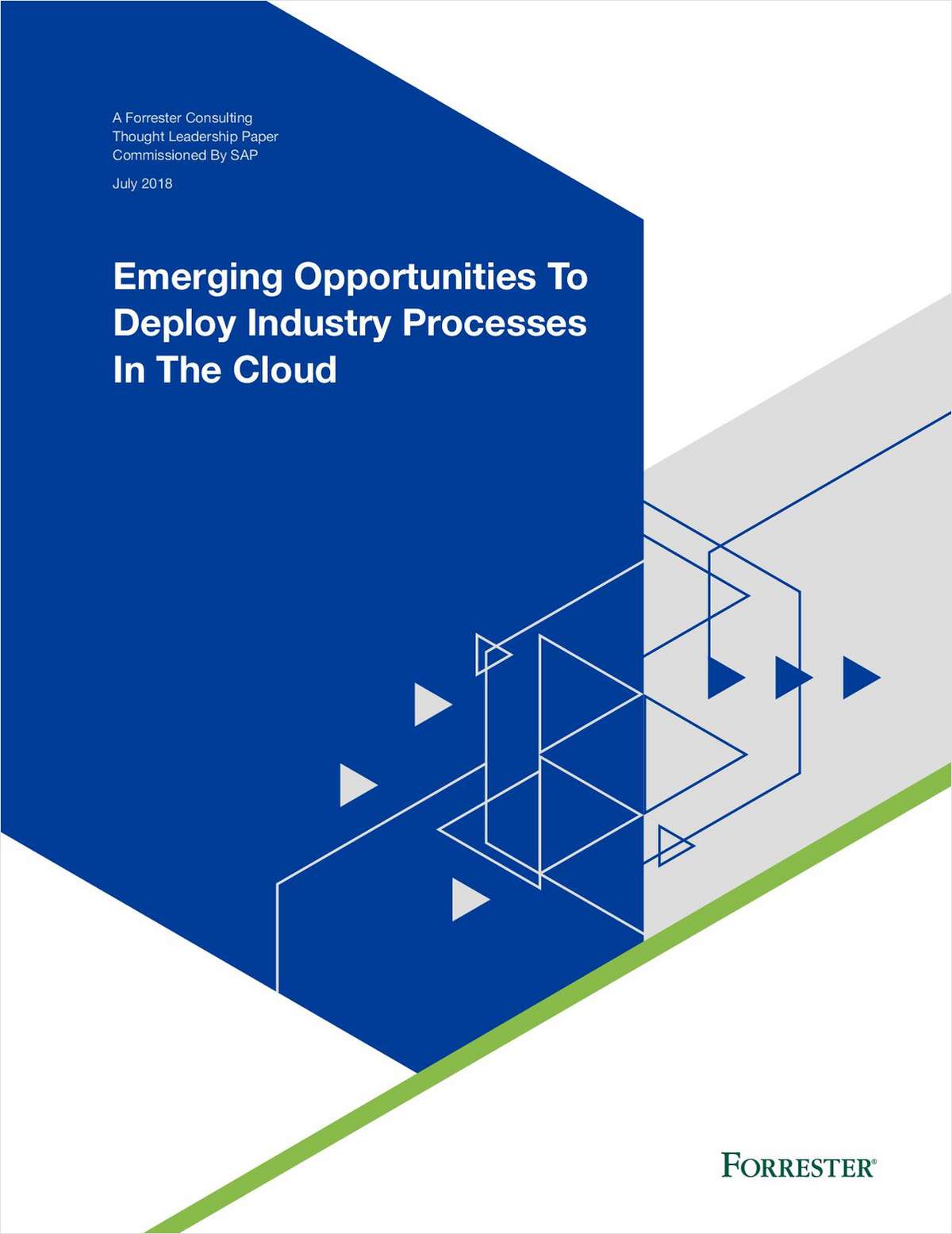 Innovative business enterprises and public sector organizations are looking to emerging cloud solutions for greater speed, responsiveness, flexibility, efficiency, and intelligence, all while lowering costs. And their strategic priorities are evolving with the need for digital transformation in the cloud. Learn how to generate new revenues and services, transform customer experiences, and automate processes.
In these reports, Forrester delivers the details about industry specific mission-critical, end-to-end organization processes and outcomes.
Commissioned in April 2018 by SAP, these reports explore how business enterprises and public sector organizations are simplifying integrated, end-to-end business and operational processes through digitally transformation.
Download this FREE Report here: Emerging Opportunities To Deploy Processes In The Cloud
Implementing an online survey with cloud decision makers from banking, insurance, consumer products, discrete manufacturing, public sector, and retail industries, Forrester found that embracing emerging cloud solutions is necessary, but the implementation of emerging cloud solutions is still new to most.