Nestle Purina Pet Care Company
Malcolm Baldrige Award Winner 2010
Strategic and Financial Objectives:
            A key strategic objective is the creation of additional premium brands to increase their market share. Important to Purina is attract talented associates their strategy behind that is having publicity on awards such as "Best Place to Work" which shows potential employees how serious Purina is about what they do and who works with them. From a financial perspective, Purina utilizes a joint procurement of raw material with Nestle` as well as premiumization of branding and periodic price increases when necessary.                 
Company Vision and Mission Statements:
            Purina Pet Care Company has developed a singular statement that incorporates both their vision and mission statements. As stated by Purina, "The team managed to build on its history by incorporating Danforth's original values into our present ones. NPPC's vision and mission have been crafted into a singular statement that defines who we are, what we stand for, and where we want to go in the future".  Purina's statement as stated in the application summary reads, "We stand for trust. We earn it every day as we enrich the lives of pets and the people who love them. We earn it with our integrity, our passion, our expertise, and our relentless dedication to performance as we move toward the future of Nestle` Pet Care – the day when a checkerboard is in every involved pet owner's home". In looking at table 2.1 noted in our course textbook, the statement doesn't have any short shortcomings.  There is a clear picture of where the company would like to head in their stance in the market. Focus, direction and feasibility is present.  The statement holds memorable verbiage giving way to a solid impression of those who read it.  On other note I am not certain that combining both the vision and mission state is logical.  However, they are closely time and one notable statement is easier to retain and have influence. I do not believe the combination is a pitfall for the company but rather a precedent for others to follow. The management team uses a wide variety of methods to communicate their vision and values such as employee newsletters, QUEST which shares the demonstration of company values. Management takes company policy seriously and strives to achieve the set goals with established teams to monitor and improve the company's vision.
Core Values: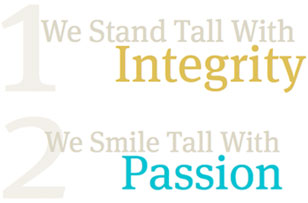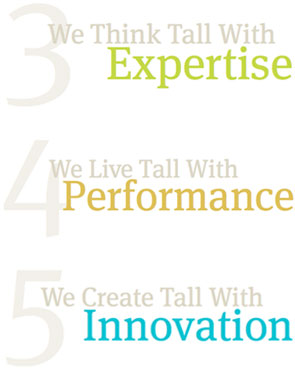 Purina's core values are call "The Five Talls" and their culture is based on five key elements: Integrity, Passion, Expertise, Performance and Innovation.  Their core values date back to the late 1800's. Developed by founder William H. Danforth, these values are still core today and are incorporated in everything they do.  In review of these values, I feel they are realistic solid values and are apparently radiant with in the company.       
Competitors and the companies Competitive Advantage:
            Purina has a competitive advantage over their competitors through their food's nutrition providing essential vitamins and minerals.  This creates healthier pets, longevity and in turn consumer loyalty. Breath and strength of their product portfolio giving a match to all products in customer segments. This yields more sales and better advertising over the competition. Purina incorporates solid marketing, advertising and promotion which provides a larger market share good growth and superior customer satisfaction.
References
Nutritious Dog and Cat Food for Your Pet. (n.d.). Retrieved March 29, 2019, from https://www.purina.com/
Scott, L. (2017, September 26). Nestlé Purina PetCare Company. Retrieved March 29, 2019, from https://www.nist.gov/baldrige/nestle-purina-petcare-company
Thompson, A. Crafting & Executing Strategy: The Quest for Competitive Advantage: Concepts and Cases. [Purdue University Global Bookshelf]. Retrieved from https://purdueuniversityglobal.vitalsource.com/#/books/9781259899683/
Square Talk. (n.d.). Retrieved March 30, 2019, from https://www.nestlepurinacareers.com/blog/our-values-the-five-talls/