Maya Nut Institute Feasibility study Continued…
Description of Products and Services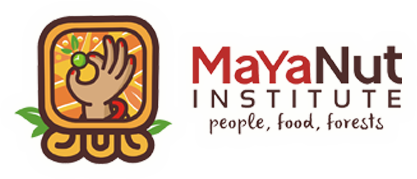 Maya Nut Institute is a non-profit charity founded in 2001. The mission is to "find a balance between people, food, and forest." This foundation focuses on teaching rural communities the value of the Maya Nut for food, ecosystem services, income, and fodder. Maya Nut has been successful in countries all over the world. For example, El-Salvador, several women have formed microenterprises and in Nicaragua, three women have started Maya Nut enterprises and have increased their annual income by 24%. This institute has impacted Guatemala to alleviate poverty, environmental degradation, chronic male nutrition, and stunting. Over 600 women rural and indigenous have formed 25 independent businesses to produce and market Maya Nut products. These women teach other women about the benefits and practices of this institution. The Maya Nut is a seed of a tree that is found in the rainforest called the Brosimum Alicastrum. The Maya Nut is critical for water quality, biodiversity and is a source of nutrients. The Maya Nut  has been tested and proven safe for people with allergies to nuts and is naturally vegan, paleo, and gluten-free. This institution sells Maya Nut powder that can be used on oatmeal, yogurt, pancakes, as well as cookies and brownies.
Free Management Resources is conducting this feasibility study on the current state of the organization and will propose a growth strategy. We will target three countries for the organization to enter in the next three years. Our strategy will cover the economic, legal, and governmental forces that will help the Maya Nut Institute drive their effects globally. Our hope is that this strategy will help struggling countries continue to grow.
There are no proposed changes to Maya Nut's current product offerings as a result of this study.  Online sales will include only current products and any changes to this product line must be considered outside of the purpose of this document.
To continue reading, please click the "Continue" Button…